Turns out the sun has not completely forgotten about us, so that's comforting.
This week has so many things that are happy about it!
First and foremost on today's docket:
happy birthday padre!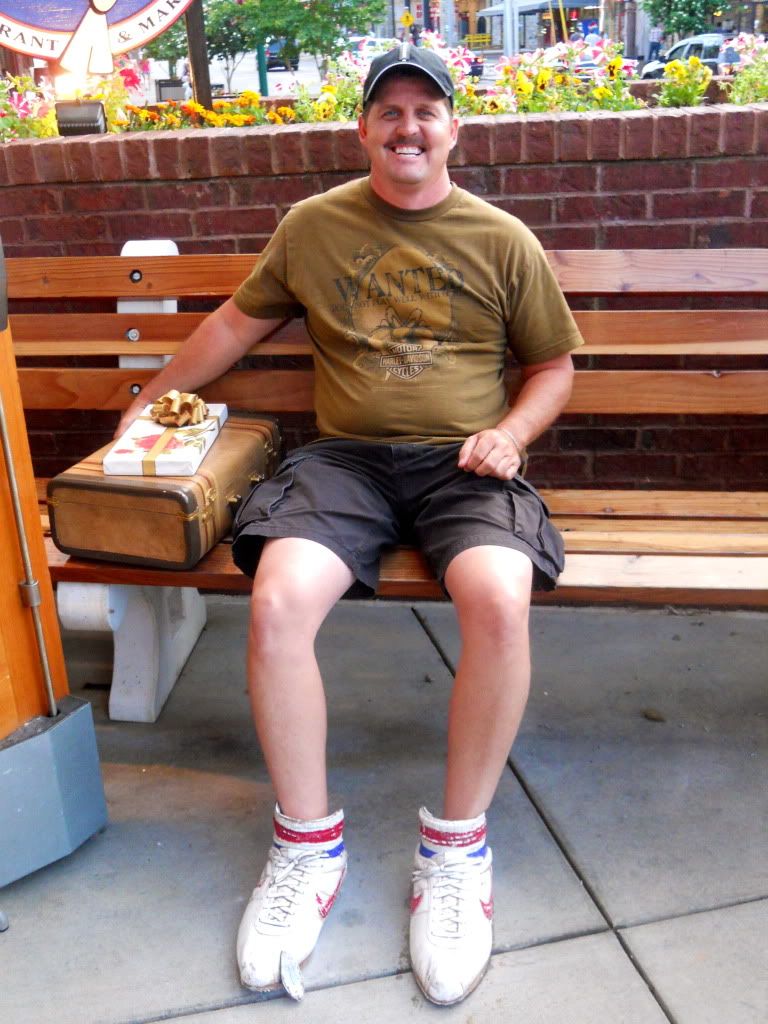 This picture is absolutely fabulous. Not only was it taken on our last big family vacation to Gatlinburg, TN after my college graduation, but it is also a tribute to one of my dad's favorite movies [and mine as well].
i
heart
wednesdays
...................................
can't get enough:
Live music. Looking back through my iPhoto events, I have seen and documented 4 really fantastic bands in the past 3[ish] months, and it has been just wonderful. I made it my mission to see more live shows, because they just make me really happy. And the fun isn't over. T-minus 15 days until my big fat kahuna of a music event plays out [hangout fest woot!]
stuck in my head:
Speaking of live music festivals, I've been buzzing to Yoshimi Battles the Pink Robots [The Flaming Lips] ever since they rocked my socks off last Friday night. That band can work a crowd, let me tell you. I want to crowd surf in a space ball.
gimme some more:
I feel like I should omit this category out of principle this week. See, I'm [begrudgingly] doing this calorie counting thing [with the myfitnesspal app] until Hangout because, well, it's the debut of amanda's new vs bikini slash summertime bod, and I would like to not feel like a beached whale. I exaggerate, but in all seriousness I have not been eating like someone who is going to be in a swimsuit soon, and I should probably do so. So, I guess this week, gimme some more diet coke and water :P [womp womp womp...]
can't put it down:
More like can't pick up... With everything that's been popping off this past week I haven't had a chance to read a single line excepting a few blogs and my pulse news. And twitter. So basically things at my finger tips. Hopefully things will simmer down here pretty soon and I can get back to the pages.
lesson learned:
Calorie counting has an unforeseen upside. Turns out it helps save dollars too. Who would have guessed. More birds and stones and what not. Score.
can't wait till:
lkj's b-day

Cinco de Mayo

extravaganza + Jane-Woww added to the mix [oh yes, I did] AND- wish me luck: your girl will be interviewing at the beginning of next week for a paid spot at the downtown treehouse-sporting office with a view. Boom.
[supernew] amanda's favorite #hashtag of the week:
Zing!

It's the new burn. It stings a little, and it's got that edge that kind of smacks the receiver in the face. It is especially awesome for use on Twitter. Hashtag it. #ZING!
Cause you know that, it'd be tragic, if those evil robots win