I leaned something

new

today!
I decided this morning that I wanted to do my hair in a fishtail braid.
[also known as a herringbone braid]
It's a looser, more messy, neater looking version of your average plait.
I had no idea how to do it. So,
I followed lkj's do-it-yourself mentality and googled videos on how to do a fishbone braid. I watched one girl who I think was about 14 and said "like" about 100 times but did do a nice braid. She also wanted to talk about her new headband at the end of the tutorial... Then I watched a british blonde with great mascara. Her's was more the style I was going for.
First couple of times weren't really successful. I could kind of see it forming, but I kept getting my fingers tangled up.
So I watched the video one more time...and tried again.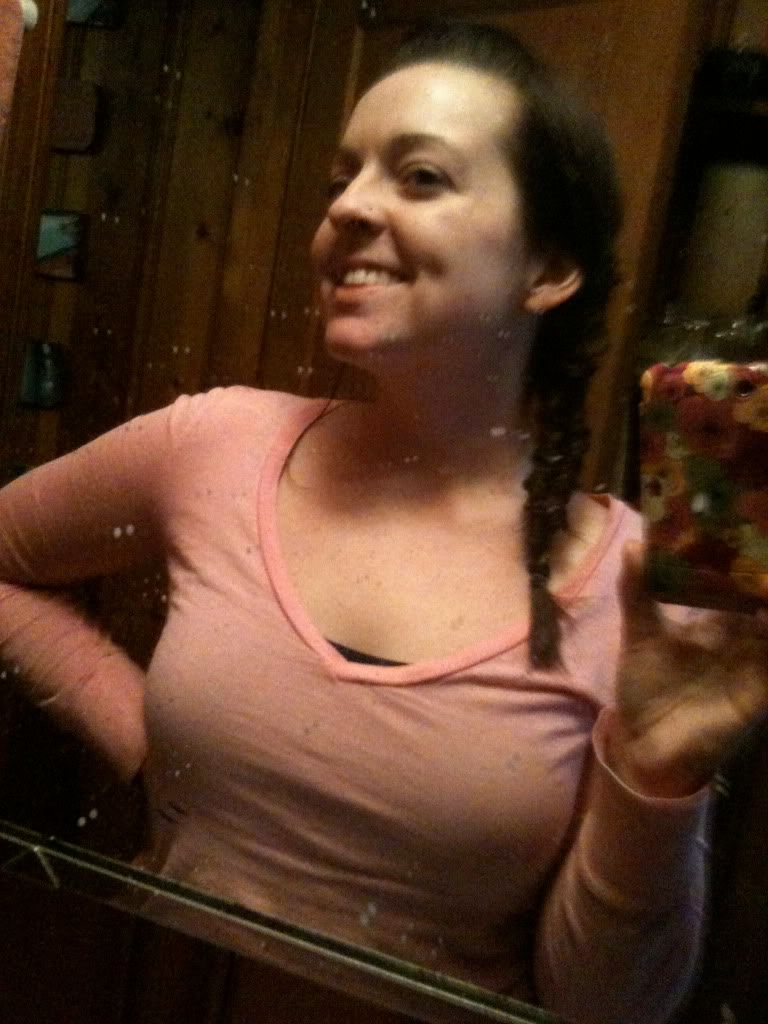 The picture doesn't do the braid justice, but it looks very cute and I think it will be great for work tonight.
I'm gonna go ahead and give myself a

kudos

for doing something creative with my hair!
[which doesn't happen very often...ha]