I've been noticing more and more how much of a hurry I am in all of the time. I think that this may come from a number of things:
1. I like being efficient. Don't get me wrong, I love having to do nothing, but if I do need to be doing something, I want to do it the timeliest manner.
2. I work well under stress, and so maybe I subconsciously stress myself out so I'll be more productive (?)
3. For some reason I just always feel like I am going to be late for things, hence- I start rushing.
But, being as I am kind of developing a whole new life mantra anyways, I am going to make a conscious and concerted effort to slow down. I think it will help me have a calmer outlook on things, and not get so frustrated.
_____________________________________________
So I've been wanting to add a new splash of fun to my web log, but I've been putting it off because I have yet to sit down with my design guru [lkj] and come up with a fun little banner. I know, seems like a silly reason, but I wanted to premier it all together. However, since I've already missed about 3 weeks opportunities, I think I'm just going to go ahead and pitch it, and we can come up with a banner later.
I'm going to start a little posting segment called
In which, I will pick one thing that I am loving that week, and of course tell you why, and then invite all of you to tell me what you are loving, or to comment on my choice for that week. My feelings are that by Wednesday, the week is half-way. Folks might be losing steam. So, if you can think of one positive to keep the optimism up--it'll be that much nicer of a day, and then before you know it, it's the weekend!
[Or, it's just something fun to try, ha.]
So! For the debut of I heart Wednesdays, I am loving

VEGAS!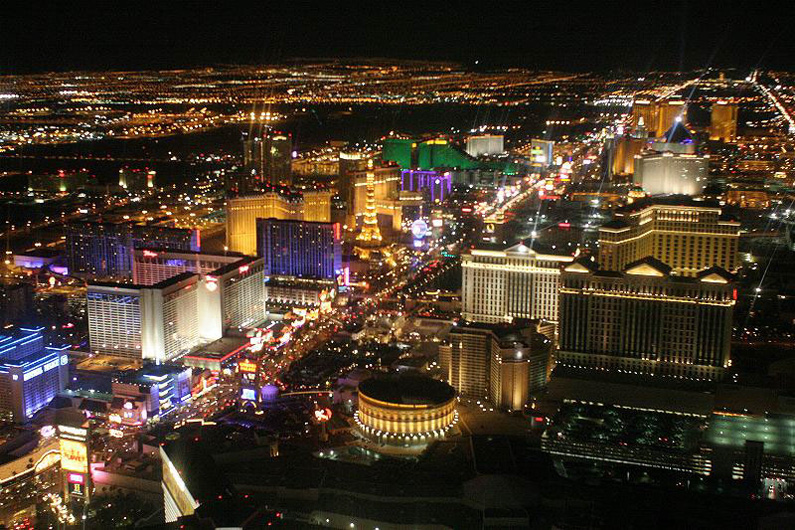 As if you really need a reason to love the Vegas, I have quite a few this week:
1. My padre is there!
2. lkj and I going there Friday!
3. This is our first visit post legal drinking/gambling age, which means we get to try on a whole new kind of Vegas [think The Hangover meets What Happens in Vegas]
4. We are going to the Sky Jump off of the Stratosphere Tower!
5. It's super close to California [4 hours to L.A.], and so if we don't have anything to do and feel adventurous, we can just drive on up to the West Coast and party with Katy Perry and Snoop Dogg.
That's what I'm loving this week! How's about you?