Memphis got

thunder snow

last night!
That's right. Thunder snow. The weather stations were calling for the white death, and the grocery stores were slammed.
I watched it come down for 8 hours straight at work.
And this was what we woke up to this morning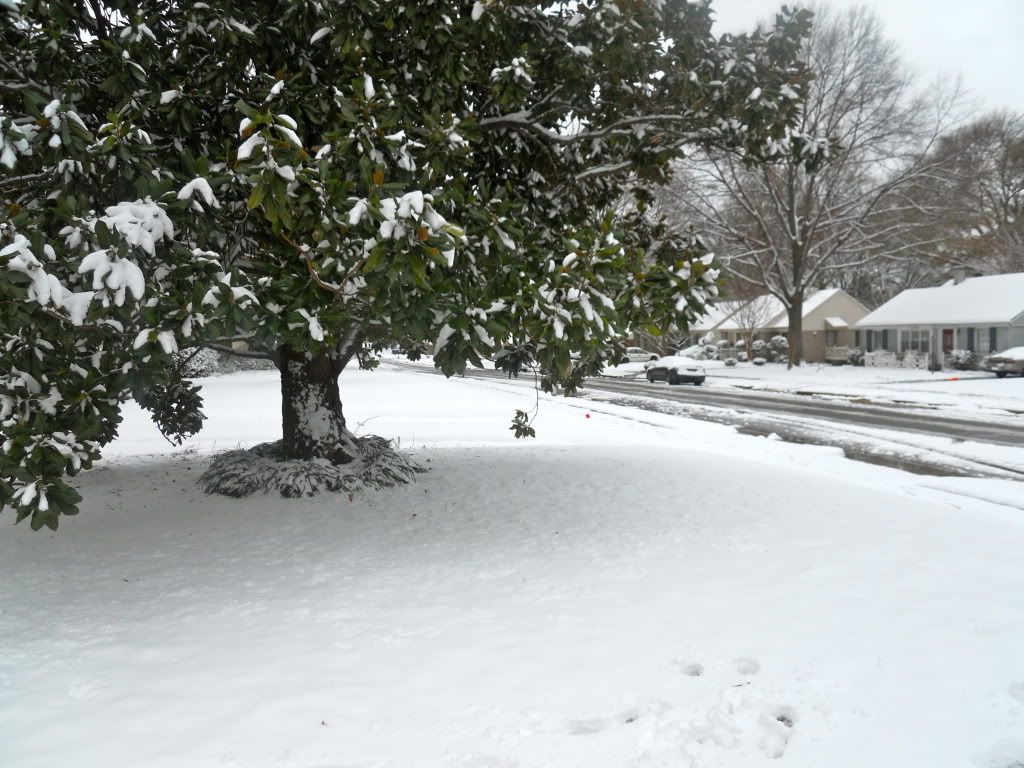 So lkj and I suited up in our snow gear and gathered various sled options and headed outside.
The snow was still powdery soft and fluffy, and sledding was not successful.
So we did this instead: